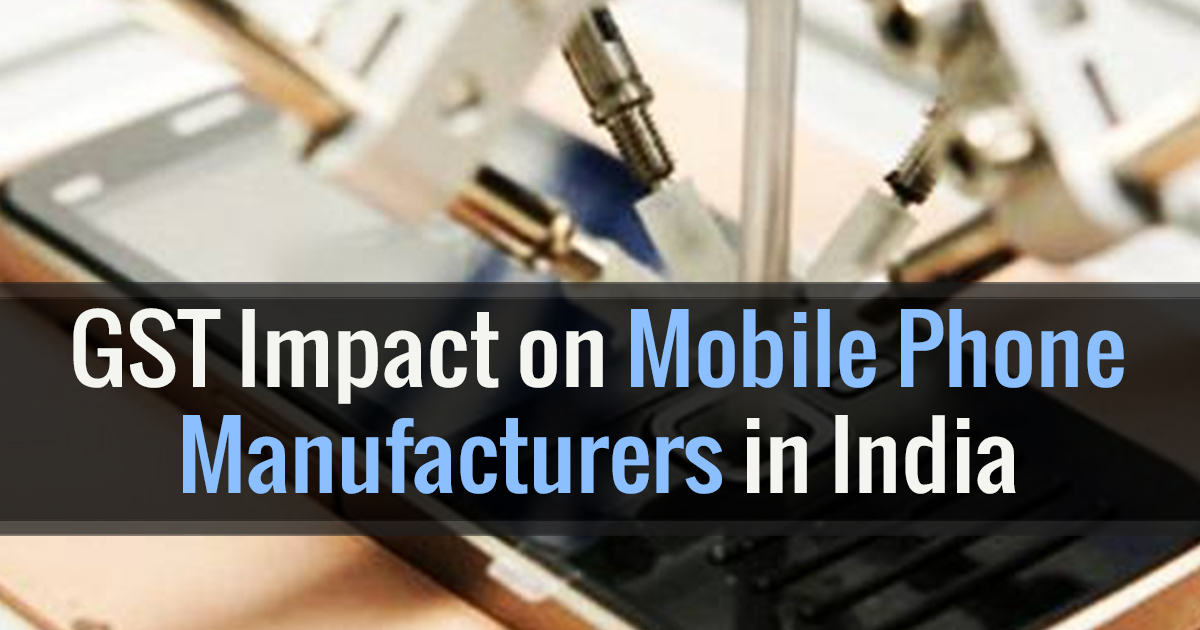 With the new GST bill, it is expected that the smartphone prices can go up by 7- 8%. This is going to affect consumers in different ways and the prices will go up depending on the rate of GST.While the new GST rates are not announced yet, but this matter already is a concern for most of the handset makers. It is expected that the GST law may result at the end of concessions currently being offered by different states. But on a positive side, it is expected that it will lead to significant improvement in online sales of the mobile phones.
E-Commerce companies will be able to freely deliver goods across the country and certain complaints of specific states not falling into the delivery zone would be eliminated. The rise in the cost of the tax to a proposed 18% would increase administration costs for E-Commerce players. The online sales have been slowed down for the last 2-3 months due to the additional taxes levied by certain states. However, it is still a matter of concern for many E-commerce players.
With the growing competition from the Chinese manufacturers like Huawei, Oppo, etc. it is going to be interesting to see how things follow-up in coming months. But talking about GST, let's just hope it is not going to make much of the difference as already we know smartphone prices are too high in India when it comes to some of the flagship smartphones. Also, note that major manufacturers including Apple have promised to make their smartphones in India. So if that happens successfully then, all this can cut down the cost a lot as well. Several states including Tamil Nadu, Haryana, Andhra Pradesh and Karnataka currently levy VAT on handsets at 4-5%, while the rate goes up to 15% in Gujarat and Assam.
The Taiwanese company wants the Centre and states to remove the ambiguity over whether the tax sop would prevail in the GST regime. In some States, additional VAT is applied on buying of new phones. But, with "one rate", the prices of mobile phones will decline.
On the other hand, deduction of tax at source for every product purchased from sellers could compel e-commerce companies to do away with sales, discounts, and special offers. In short, you may no longer get the cost benefit from e-commerce companies, but you can expect faster shipping and lower delivery prices. For Smartphone and Electronics Manufacturers, GST will ease up doing business as the cost of several state warehouses and logistics would reduce .
All those goods and services which are being sold through e-portals will attract taxes under GST regime. It is difficult to make a cover statement, but certainly, there will be goods and services that will have a higher pricing due to tax that might have been avoided till now.